XIAMEN BESTLINK FACTORY CO., LTD.

Business Type:

Machinery, Tools,Abrasives, Chemicals, 8

Main Products:

stone splitting machine,Stone Cutting Machines,Thin Stone Veneer Saw,Mosaic Cutting Machine,DTH Hammer button drill Bis,botton bits grinder,

Country/Region:

China

Established:

Dec 21, 2000

NO. of Employees:

5 ~ 50

Annual Turnover:

US$ 10 ~ 50 Million

Authentication:

Verification Type:

Onsite Check ?

The supplier's company certificate has been verified by StoneContact.Com.

√ Certificates:
Company Description
Xiamen Bestlink Factory Co., Ltd is committed to provide the best drilling and cutting machine, tools and accessories products in marble and granite stone quarrying, as well as in civil engineering application, especial demolition project. it is now a leading manufacturer of cutting and drilling equipment for the extraction of marble, granite and ornamental stones in china.
Since 1985, we have produced and supplied high quality SPLITSTAR
®
Non-Explosive Demolition Agent to our worldwide customers to cover the quarrying and demolition industries.
From early 2000,we have been made a start in the study and developed the Hydraulic rock and concrete splitter machine by patent inventions, and reached a great success in domestic and overseas market, Now, we are the only producer and exporter in China.
In 2004, we have been developing and produced the patented products: Hydraulic Rock Drill,pneumatic line drilling machine…we offers a vast range of hydraulic and pneumatic drills and machines for diamond wire cutting as well as all kinds of accessories for quarrying activities.
From 2007,we builded the production line to produce the hydraulic stamping & splitting machine for paving,wall stone processing.Today,we can provide a series of stone splitting machine to cover all the request for building construction.
With years of experience,our quality products are being exported to more than 45 countries all over the world including USA, and Europe with high reputation.
We are continually looking for ways to develop drilling,cutting and stone processing technology for rock drilling,demolition and stone industry, hope to be a world leading company about quality and prices of rock drill tools,expansive cement and hydraulic Splitting machine within 5 years. Thank you very much for your support and wish to get your deep interest and be your best partner.
Onsite Check
The supplier's company certificate has been verified by StoneContact.Com.
Verified Supplier
International Name
Local Company Name
Company Establish Date
Business License
Trade License
Existence Image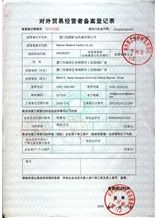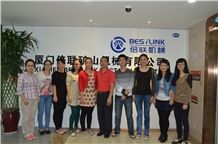 Contact Details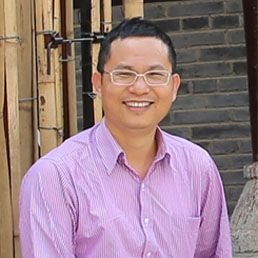 Richard Chen (CEO)
Telephone:

86-592-5601702

Fax No:

86-592-5601703

Mobile::

86-13600966313

Company Address:

Unit 8001 ,Part A,Minnan culture town,No.350 Changle road,Huli,Xiamen,China.
Send a message to this supplier